Energy systems
Energy systems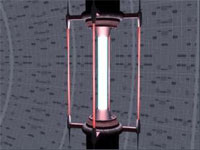 The development of this science leeds to better usage of the obtained energy. Starting from the construction of the newest impulse and hypersonic engines and coming to the increasement of resources obtained from your mines.
The Energetics give a bonus to the obtainment in all of your mines. Every upper level increases the bonus with 5% as the maximum is 50%.
The Energy systems reduce the fuel consumption of your ships. Every upper level reduces 3% per level (level 17 reduce 2%) as the maximum is 50%.
Requirements: Science facility(Level 1)
Maximal level of the research: 17
Price:
| Level | Metal | Crystals | Gas |
| --- | --- | --- | --- |
| 1 | 0 | 800 | 400 |
| 2 | 0 | 1 600 | 800 |
| 3 | 0 | 3 200 | 1 600 |
| 4 | 0 | 6 400 | 3 200 |
| 5 | 0 | 12 800 | 6 400 |
| 6 | 0 | 25 600 | 12 800 |
| 7 | 0 | 51 200 | 25 600 |
| 8 | 0 | 102 400 | 51 200 |
| 9 | 0 | 204 800 | 102 400 |
| 10 | 0 | 409 600 | 204 800 |
| 11 | 0 | 819 200 | 409 600 |
| 12 | 0 | 1 600 000 | 800 000 |
| 13 | 0 | 3 200 000 | 1 600 000 |
| 14 | 0 | 6 400 000 | 3 200 000 |
| 15 | 0 | 12 800 000 | 6 400 000 |
| 16 | 25 000 000 | 13 000 000 | 0 |
| 17 | 50 000 000 | 20 000 000 | 0 |